Northbrook Bathroom Remodeling: New Powder Room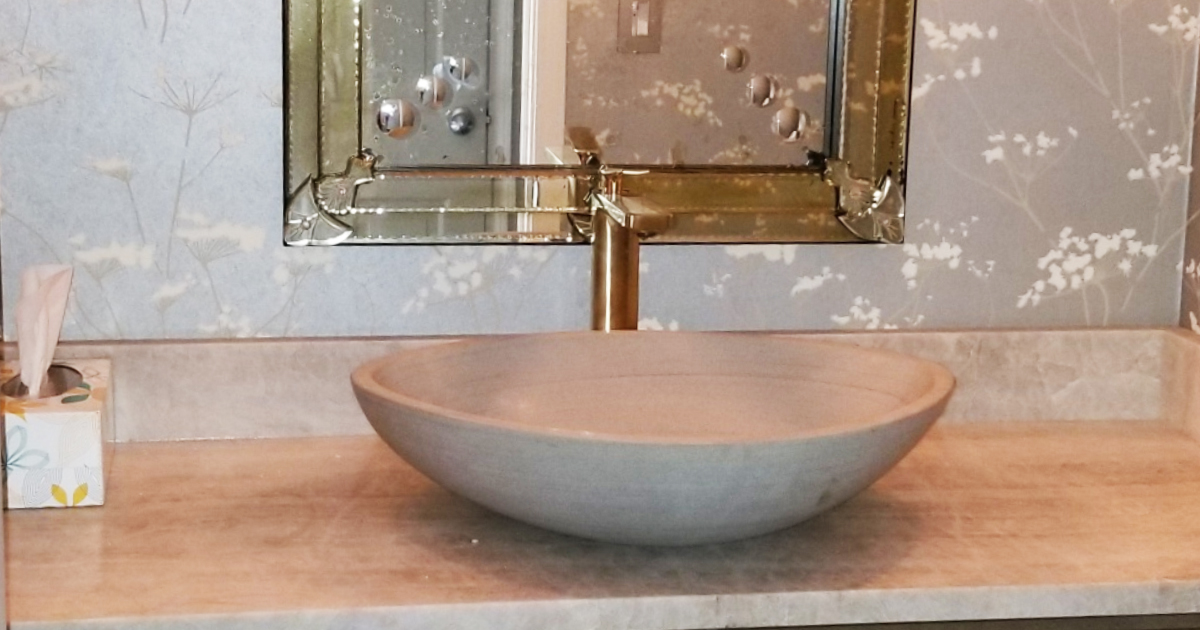 Project Location:   Northbrook, IL 60062
Project Type:   Bathroom (Powder Room) Remodeling
This Northbrook homeowner was interested in remodeling their 1st floor powder room. Their current bathroom was simple but outdated. They wanted a more modern sink and want a more luxurious look for their new powder room.  To achieve this more luxurious look they thought some high end wall paper would do the job.
Upon searching Google for the best local bathroom contractor, they found that All Tech Builders and Restoration specializes in bathroom remodeling services and had pretty impressive reviews on Google and Facebook.  Upon meeting with our estimator and viewing images of past projects, this Northbrook homeowner felt comfortable trusting All Tech Builders with their small bathroom remodeling project.
This (Powder Room) Bathroom Remodeling Project in Northbrook included:
Containment of work area while construction was underway to isolate the work area from the rest of the home which was occupied during this bathroom and powder room remodeling project in Northbrook, IL. This includes plastic drops at entrances with zipper access and sealing air ducts and HVAC returns vents.
Removal and demolition of old bathroom fixtures including sink and toilet.
Reinstall Plumbing New Fixtures (Simple Plumbing Reconnections to Existing Plumbing Fixture) performed by Licensed Plumber
Removed old mirror which was glued to the wall.
Install wall paper selected by the client. Wallpapering is our specialty. As All Tech Builders specializes in Wallpaper installation.
Installed new decorative mirror after we placed the new wallpaper wall coverings.
Removal of old cabinet, countertop and replacement with new cabinet, marble countertop and/or bowl style sink (in powder room).
Removal of old tile floors, replaced water damaged subfloors as needed and replaced with Durarock to serve as moisture protected underlayment.  Then the floor was leveled using self-leveling compound.
Removal of old 1/2 inch floor trim and replaced with new 4″ wooden floor trim and 1/4″ Shoe Board.
Removal of all of the old outdated electrical fixtures and replacement with new Decora Plus Rocker Light Switches and Decora outlets all performed by Licensed Electrician.
 Painting of all doors, door trims and floor trim.
Photos from this Recent Northbrook Powder Room (Bathroom) Remodeling:
Our experience as a local bathroom remodeling contractor within the Village of Northbrook affords with understanding of the permit process within the Village. Therefore, we know what work requires permits and what types of work do not require permits. This project required no permits.
In any case, we can take your bathroom remodeling project in Northbrook from concept to completion. If you are seeking a local bathroom remodeling contractor in Northbrook 60062 to take you from concept to completion, then contact All Tech Builders today!