Local Patio & Deck Contractor
All Tech Builder and Restoration Inc. is your one-stop general contractor that can assist with concrete and/or brick patio installations and/or expansions.  For relaxing fun in your own backyard, add patio or deck features! From backyard spas and pools, to beautiful backyard decks, let us help you design your backyard getaway.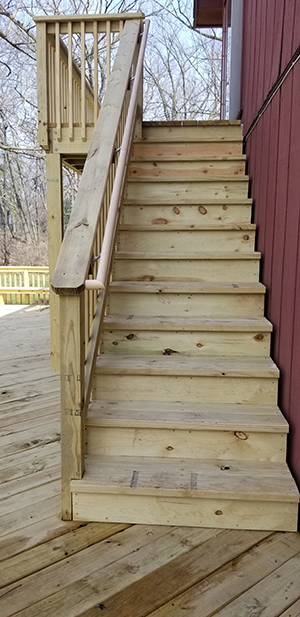 Our patio and deck construction and planning teams can repair or install a beautiful patios and decks to enhance the beauty and livability of your home exteriors. We also specialize in building decks, balconies, gazebos and more! We can build one story decks or two story decks with stairs.
Relative to deck installations: We install the highest quality #1 or better ACQ pressure treated pine decking for our standard decks with upgrades to some exotic hardwoods as well. We can design or repair decks to your exact specifications. Other decking choices include synthetic or durable plastic materials. We take pride in our work and we have built our reputation on craftsmanship and attention to detail. 
Our projects also consider drainage and seek ways to promote positive drainage of storm water away from your structures. We can also install french drains and discharge extensions as required.
As a local deck and patio contractor that has been serving the northwest suburbs and north shore for over 15 years, we have installed numerous concrete and brick patios for clients nearby . Therefore, we are familiar with the various ordinances and permit processes specific to our surrounding local villages or cities. Our familiarity with these process ensure a smooth and successful completion to your patio or deck project. 
Contact All Tech Builders and Restoration for a consultation to find out we can install a new patio and/or deck that can enhance your property's value snd appearance.