All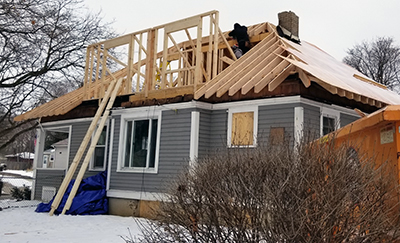 Tech Builders and Restoration is a local builder and general contractor specializing in residential and commercial roofing and roofing repairs. If you are look for a local roofing contractor in your area, then look no further.  We can handle roofing projects big or small. From simples repairs to complete replacement of your roof, let us provide a free estimate for you today!
Your roof is the your number one defense from the outside elements.  Over the many years and seasons, your roof faces heat, cold, rain, hail and snow. These forces of nature all play their part in the degradation of your roofs shingles. Moisture which leaks in may cause further structural and/or may result in interior issues which may include damaged ceilings and even mold.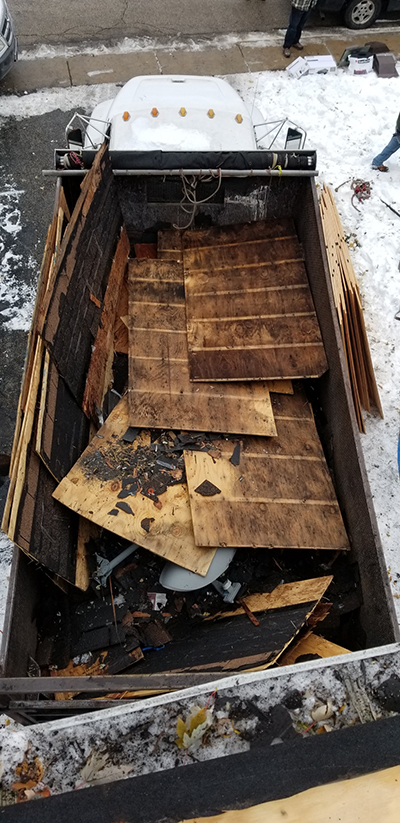 When consulting with the various roofing contractors nearby, be sure to select a roofing contractor that can handle all the facets of your roofing project. As a professional fire and flood restoration contractor, we possess the technical expertise required for all types of construction. Beyond removing and replacing roofs, we can replace gutters, facia, siding and more. We can replace sub-roofing and/or even replace framing or perform other structural repairs required to do the job right. We can also resolve underlying mold issues, as we are a certified mold remediation contractor. Furthermore, we can assess your project for potential assistance from your insurance company. Perhaps hail damage is evident, or maybe our trained eyes will spot something else that will result in our ability to file a claim with your insurance company on your behalf. Being a professional restoration company, we work frequently with our clients insurance companies, achieving funding for projects which qualify. 
Residential or commercial roofing projects which include structural repairs or reconstruction due to water damage are not the type of projects to be treated like a  DIY (do-it-yourself) project. Nor is it the type of project to put in the hands of an inexperienced handyman. Be sure to select a contractor like All Tech Builders and Restoration.
We are a professional roofing company in business for over 25 years.  We can handle your project from start to finish.  We are familiar with all the local city's or village's requirements and permit processes. Our experience within various local communities, affords us the knowledge and experience required to navigate through, and satisfy the permitting and inspection processes within your village and city. Let the experts at All Tech Builders lead you through the process.   Contact All Tech Builders and Restoration today for a consultation and quote today!