What is "Wainscot Molding" and "Judge's Wainscot Paneling?"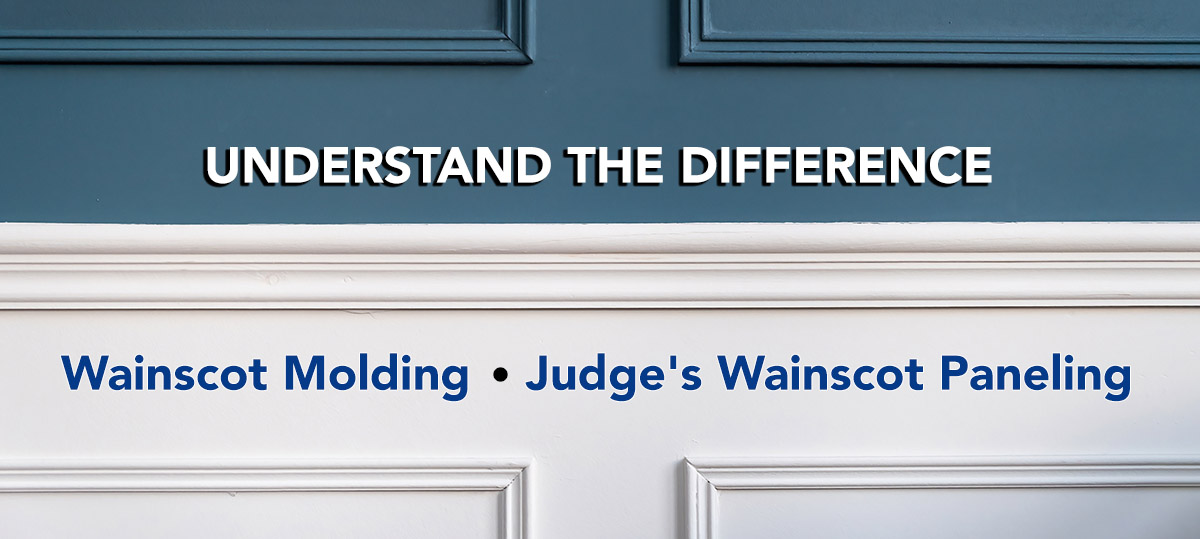 As a local contractor serving the north shore of the City of Chicago, All Tech Builder's installed various types of crown molding and custom trim. We specialize in wainscot trim and judge's wainscoting. If you are not familiar with wainscot trim or judge's paneling, or do not understand the difference. This article provides a good explanation on the differences.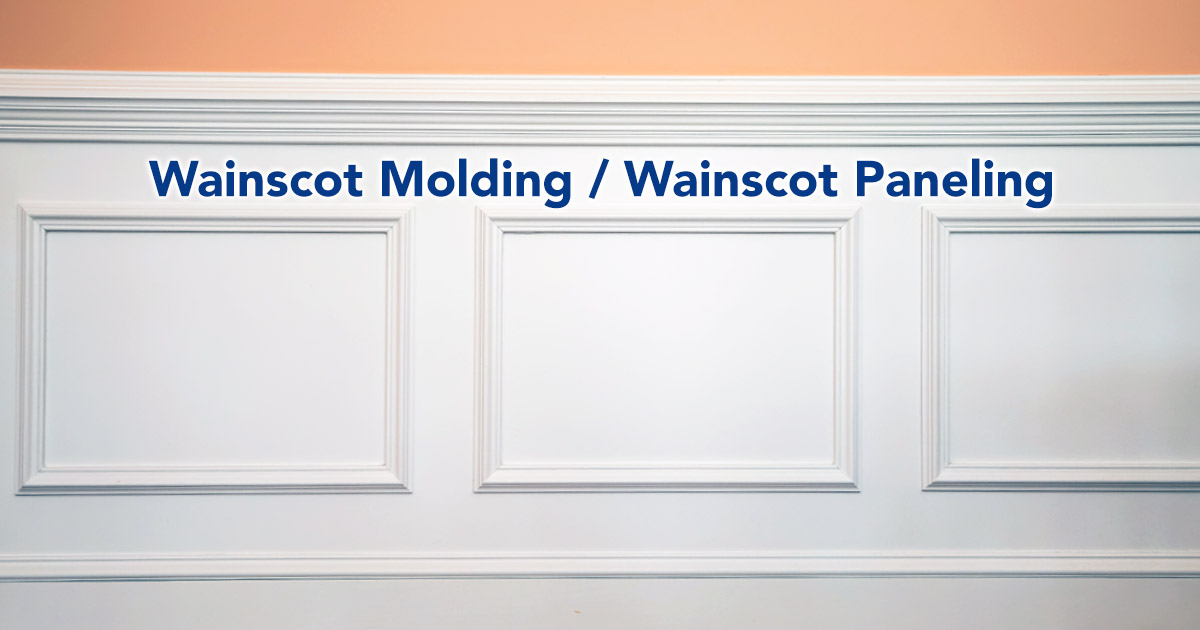 Wainscot trim and/or molding
refers to the decorative trim or molding that is installed around the lower portion of a room's walls, typically at the point where the walls meet the floor. This type of trimming is often used in traditional or formal interior design styles to add visual interest and elegance to the space. The trim is usually made of wood, but can also be made from other materials like PVC or MDF. The name "wainscot" comes from the Old English word "wægnscōt" meaning "wagon-board" which was the name for the lower part of a wall covered in wooden panelling in medieval halls.
When panels of wood are used to trim a wall at chair rail height this is known as wainscoting. Most interior design experts put chair rails at one-third the distance of the ceiling height, this is about 32″ slightly higher. Standard 8-foot ceiling, result in wainscot trimming that should be installed about 32 inches from the floor.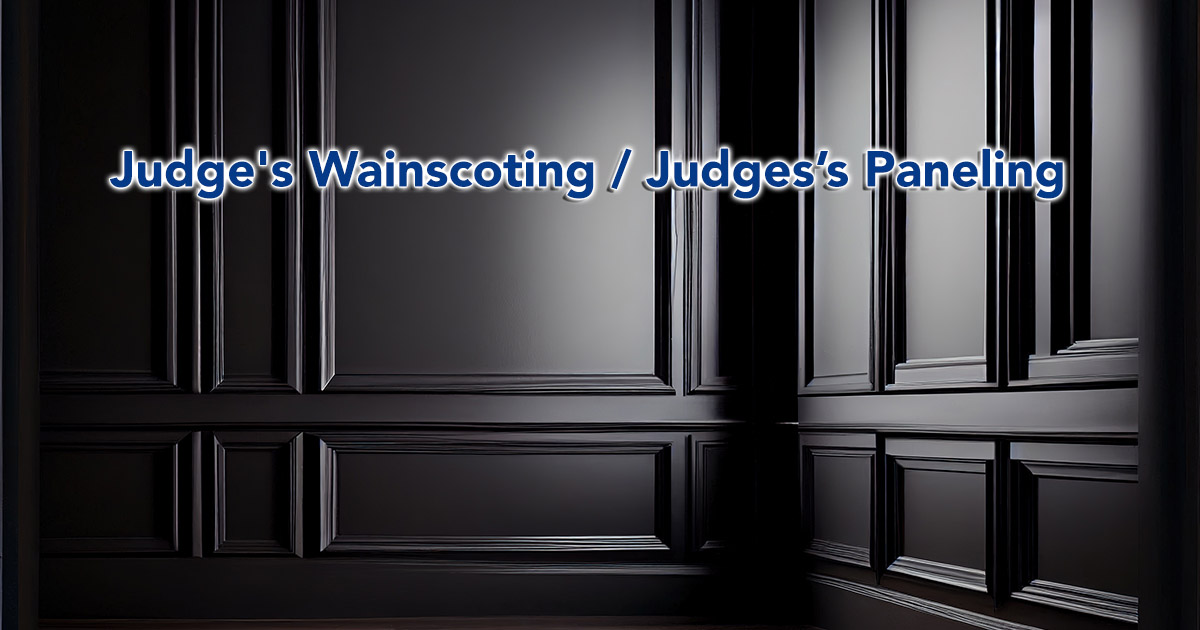 There is also a trim design called Judge's paneling
, also known as judge's wainscoting. This is also a type of decorative trim or molding that is installed around the lower portion of a room's walls. It is similar to traditional wainscot trimming, but is often more detailed and ornate in design. The term "judge's paneling" comes from the fact that it was often used in the chambers of judges and other high-ranking officials, as a way to create a sense of grandeur and importance in the space. Judge's paneling typically features raised panels, decorative molding, and other embellishments that can include fluted columns, dentil molding, and other architectural
details
Judges paneling is sometimes confused with wainscoting, but it's a bit different. While wainscoting is installed at chair rail height, judges paneling can fill up a portion of a wall or the entire wall. Some common design elements include square or rectangle shapes or panels inside of frames.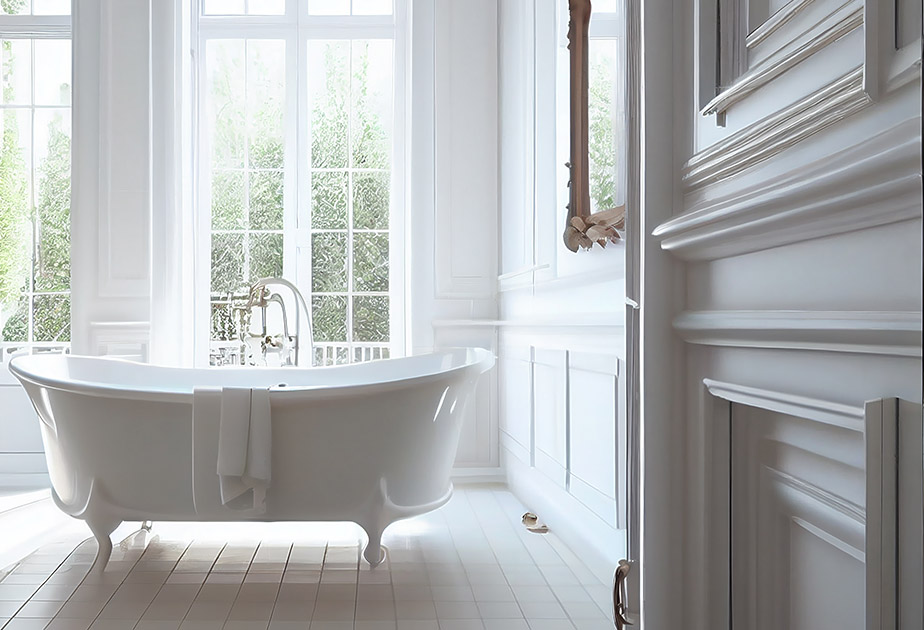 THE DEFINITION:
noun
an area of wooden paneling on the lower part of the walls of a room.
verb
line (a room or wall) with wooden paneling.
EXAMPLE: "the interior was to be wainscotted to a height of three and half feet"
If you are seeking a local contractor in Chicago's north shore or nearby, to assist you with the installation of crown molding, wainscot trim or judge's paneling, give us a call! We would be happy to assist you with the professional design and installation of any crown molding or wainscot trim type that you desire. Contact us today!